Meet the Whale Family Chiropractic Team

Heather Harrison, R.H.N., Chiropractic Healing Assistant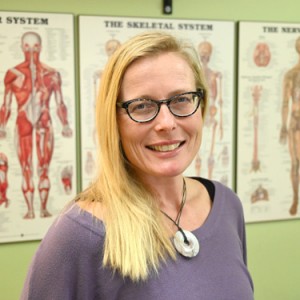 Heather joined the Whale Family team in 2015. She made a healthy choice to leave a fulfilling but high stress work industry and start a career as a Holistic Nutritionist.
Heather's journey in Chiropractic began during her first pregnancy in 2006. A few visits to a prenatal Chiropractor helped her with pain and what she was told by medical doctors was "hip dysplasia". For years Heather had "hip pains" and never saw a chiropractor because her family physician told her it was hip dysplasia and only physiotherapy would help. Fast forward through many years of "hip pain", another child and a high stress career, Heather's spine could not bear the weight of the stress any longer. Pain brought her to the floor several times.
Upon discovering Whale Family Chiropractic, the real answers came out when she finally saw her X-rays. Scoliosis was the cause of her "hip pain". The healing journey of regular adjustments began along with a gratitude so deep for the healing art of Chiropractic. Through what Heather feels is a representation of when you align your spine, you align your life.
She left the stressful work industry she was in and came to work for the Whale Family Team. Heather is on the path of helping herself, her family and others who want to also heal themselves. She is a graduate of the Alive Academy of Natural Health for Holistic Nutrition and is open to sharing her passions with anyone who is interested.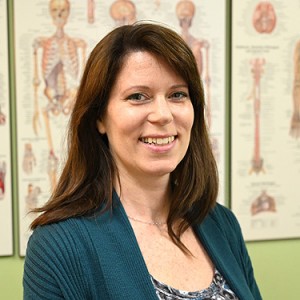 Kristin Spate, Chiropractic Healing Assistant
Kristin has had the pleasure of working as a Chiropractic Healing Assistant with Whale Family Chiropractic since September of 2018.  Being a member of such a knowledgeable and dedicated team and meeting the many practice members who've experience renewed health and vitality through the power of Chiropractic, has been truly inspiring. Kristin was introduced to chiropractic care over 25 years ago after developing symptoms related to whiplash from a car accident.  Since then, she has continued to appreciate the overall health benefits of ongoing care and looks forward to hearing and supporting many more success stories from the valued practice members.

Angela Eves, Chiropractic Healing Assistant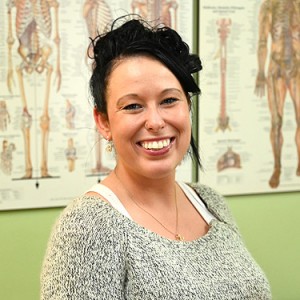 Angela started chiropractic care in January 2019 and joined the Whale Family Chiropractic team in February 2019. She has quickly become immersed in the world of chiropractic, attending seminars frequently and learning to incorporate new healthy lifestyle choices. Holistic health care was high on the priority list for Angela when she decided to join the Whale Family Team and the job was in perfect alignment with her own healing journey. It made sense to work in a place where she could both inspire others with her own story and be inspired by the practice members that come into the offices. Angela came to Whale Family Chiropractic in search of help on her wellness journey and she discovered the world of holistic healing and found a way that would truly help her rebuild her health. She has been motivated by the awareness that chiropractic care has brought to her life and would love to hear and share the adventure of herself and others.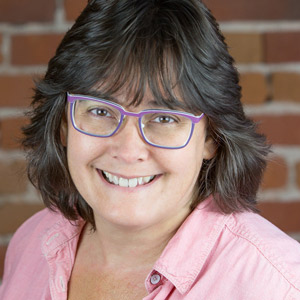 Pam Christie, Office & Business Manager
Pam joined the Whale Family Chiropractic team in early 2015. Pam brings with her many years of experience and has supported Robin and Caroline, and the Chiropractic Healing Assistant team, with guidance, management of day to day operations, and growth at both locations. Pam and her family have been patients of both doctors (starting with Dr. Whale in January 2001), receiving excellent care physically and emotionally, which has kept everyone healthy and strong on a regular basis. Her children have been receiving chiropractic care since birth and are a shining examples of health and vitality. The atmosphere at the office is one of great energy and healing, with each practice member having their own story to share which has created a community of wellness! Pam is grateful to be part of the extended Whale Family Chiropractic family.

Whale Family Chiropractic Team | (905) 885-7460