Meet J. Scott McPherson, R.M.T.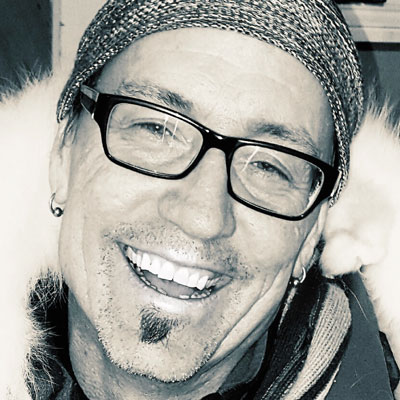 JS graduated from Fleming College`s highly regarded three year Massage Therapy program where he practiced the words "no pain, much to gain". Presented with the Aranka De Szegheo Award for outstanding clinic and outreach placement, JS`s passion for helping people with the healing arts is clearly communicated through his creative and warm hands.
JS background as a professional percussionist, and his experience in teaching Djembe (known as "The Healing Drum") enables him to approach therapeutic massage from a unique perspective earning him recognition as a "tapotement specialist". JS combines sports, medical, orthopedic, and holistic modalities in order to facilitate symmetry of the body within a relaxation framework. JS practices a variety of techniques such as trigger point therapy, myofascial release, soft tissue release, rhythmical mobilization, hydrotherapy and sports massage. JS utilizes a collaborative approach, balancing current knowledge, with a customized treatment plan to continuously improve your well being and restore symmetry of the body.
A Lineage of Healers
JS comes with a history of having alternative medicine healers in his family. His father practiced as a Polarity Therapist, his mother as an Aromatherapist, and his grandmother treated polio with massage therapy in the 1950`s. After skiing competitively in Banff, surfing in Australia, and performing as a drummer and sound healer, JS and his daughter have come to settle in Northumberland County, where his great grandfather was born and raised. JS provided massage therapy to elite athletes during the 2015 Pan Am games, and continues to facilitate "healing drum" circles, sound healing , and kundalini yoga in Northumberland County.
"The physician must be experienced in many things, but most
assuredly in rubbing (anatripsis). "For rubbing can bind a joint that is too
loose, and loosen a joint that is too rigid"- Hippocrates: 460-380 B.C.
To schedule an appointment, JS can be reached on his cell: 905-269-2199 or by email symmetryx.rmt@gmail.com.

J. Scott McPherson R.M.T. | (905) 885-7460